Bio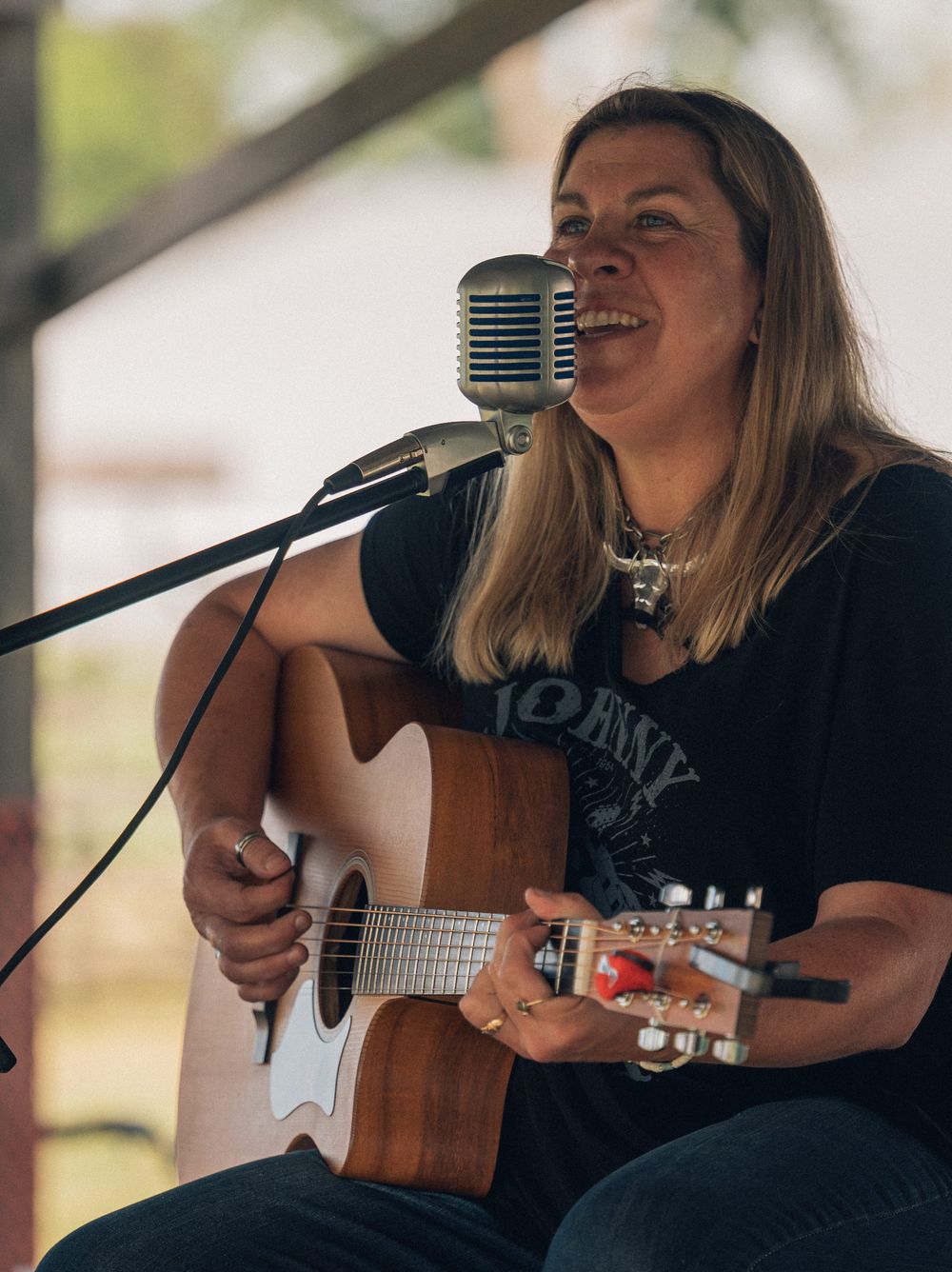 Corinne Newton
"Growing up on the farm on the Canadian prairies, music was always a part of our life. Whether it was begging Dad to play "Wheels" on the guitar one more time, or waking up to Mom singing and playing the piano. Mom was the force behind piano lessons at 5 years old.  But by the time I was 12, I had decided that guitar was the way to go and thus began the love and desire to play, sing and write."
Corinne grew up on the Canadian prairies where she continues to reside and farm today. Her rural background and farming lifestyle is where the lyrics to her songs are derived from. With her acoustic guitar in hand, she can leave you in tears with her originals sung from the heart, or have your toes tapping while performing your favourite country and rock cover songs.
Corinne has released four albums…Wave (2010), Party Line (2013), Chasing Butterflies (2015), and Real Life Reality (a 6 song EP) (2021). Her song "Prairie Town" was selected for a compilation cd to celebrate Swift Current's Lyric Theatre's 100th year celebration in 2012. In 2014 she was a Roots Artist nominee at the 2014 Saskatchewan Country Music Awards where she performed on the Roots Cafe stage. That same year she won a song contest for the Just Be Friends organization where her daughter performed the song "Just Be Friends" with her. In 2016, "Chasing Butterflies" was nominated for roots album at the SCMA's.
She has loaned her talents to fellow members both in live shows and as a studio musician. Songwriting, however, remains her greatest love. With lyrics that pay homage to her prairie roots, Corinne's songs have and continue to leave an impression to all who hear.
Farming is our life. Music is my passion. Put them together and you get Corinne Newton Music